BUILDING ENGINEERING MANAGEMENT
Building Engineering Management
We strive for establishing working standards in every single step of our work by following the procedures of recognized global working standards, including ISO 9001, ISO 50001, ISO 45001, and ISO 41001, as mechanisms for our continuous services. These standards can ensure that our managed buildings will be safe in engineering, health, and environmental aspects of the buildings, which, in turn, can optimize the energy consumption rate to be as efficient and cost effective as possible.
As a result of our quality assurance and continuous improvement policies, as well as our experts from different field of expertises; including electrical and communication engineering system, air conditioning and air ventilation system, sanitary and fire extinguishing system, indoor transportation system, and other systems; we are chosen and trusted by our clients, both public and private sectors, to let us manage their buildings whether big or small, such as hospitals, banks, shopping centers, universities, schools, government buildings, public transportation buildings, and so much more.
We continue setting the new bar for our service-leveled standards like no one else, for enhancing the quality of life for our clients, as well as their visitors.
Our Services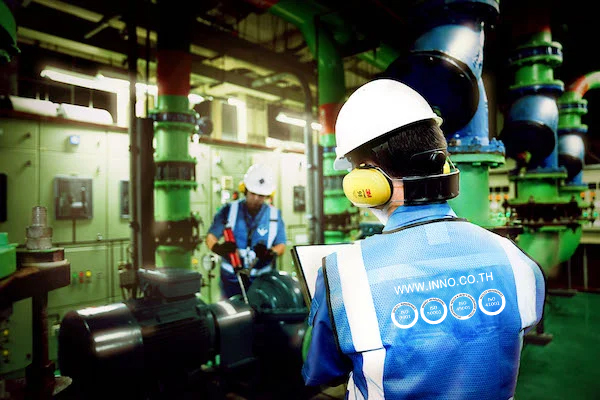 Building Maintenance Engineering
Maintaining and servicing equipment used for building engineering management to ensure the best performance from the equipment.
Managing potential risks that can be caused in the buildings, along with surveying and preparing for emergency situations.
Managing the energy consumptions and environmental impacts for buildings to ensure that the buildings are up to the standards.
Assuring the quality of buildings to maintain the building engineering management standards, including ISO 9001, ISO 41001, ISO 45001.
Adjusting the buildings to enhance building utilizations.
Creating annual budget and emergency budget plans for building engineering management, as well as energy and environment management.
Engineering Routine Operation
Surveying and evaluating the performance of operational equipment.
Evaluating and planning equipment operation schedules suitable for each use case to ensure the optimal performance of the operation.
Controlling equipment operations to ensure that the equipment are operating according to the schedule and plan, along with logging engineering data to further enhance the operating routine continuously.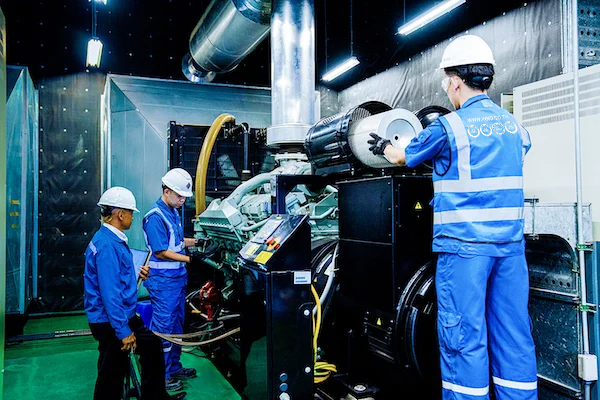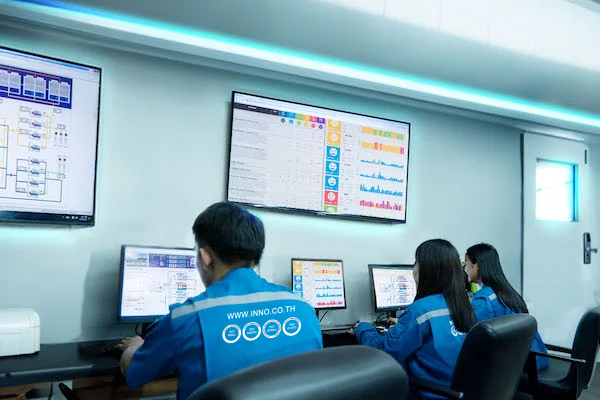 Engineering Maintenance
Creating the engineering maintenance strategies based on requirements and building engineering management standards, which included:
Preventive Maintenance
Predictive Maintenance
Corrective Maintenance
Breakdown Maintenance
Engineering Performance Test
Testing the performance of building engineering management equipment used in the buildings to evaluate overall performances and energy consumption of each equipment, as well as estimate budget required for the equipment.
Testing the equipment, before and after servicing the equipment.
Installing the Digital Innovation Platform (DI Platform), the Internet of Things solutions for collecting engineering data, to the equipment for using those data to develop and enhance the equipment without sacrificing its compatibility.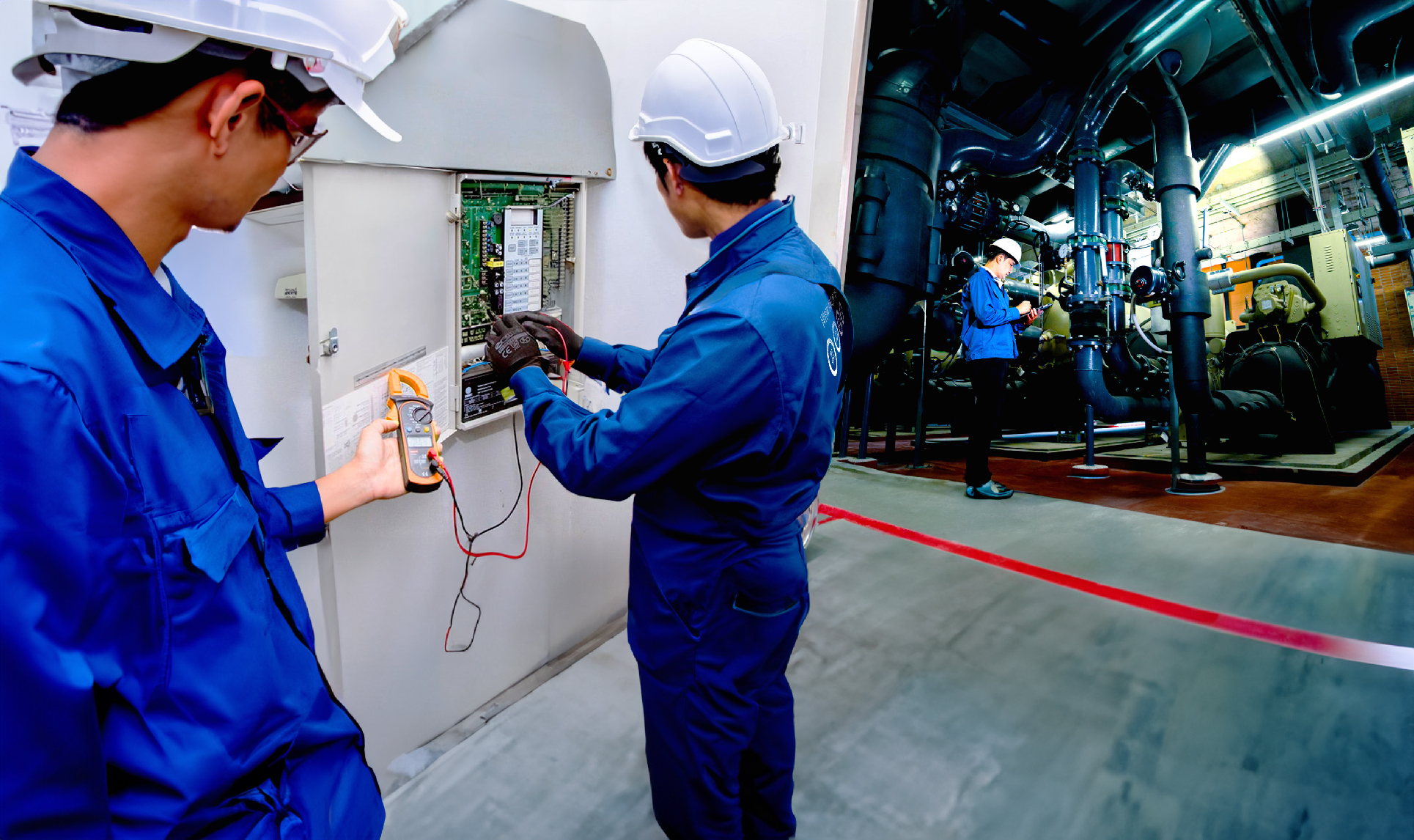 มาตรฐาน

Service Inquiry
If you would like to inquire about our Building Engineering Management service, please fill in our service inquiry forms by selecting the button down below, and we will get back to you as soon as possible.